OUR STORY
We started atost with one goal in mind, to bring people together more often than ever. Whether sharing a meal out with friends, hosting a family dinner party, or simply enjoying a drink after work with colleagues, we believe in spending more time together and less time apart. atost celebrates these intimate moments through the timeless tradition of raising a glass.
As for what's in the glass, our line of American Aperitivos was created to bridge the gap between a fine wine and craft spirit. We like to say atost is the perfect cocktail for wine lovers. It all started after countless nights of Cindy not being able to finish a bottle of white on her own. Her husband Kyle was more likely to reach for a craft spirit, but enjoyed an occasional glass of wine too. They believed there should be something in the middle they could enjoy together, leading them to the rich history of the European aperitif. After quickly realizing most options available were way too bitter and extremely sweet, they jumped all in and decided to create a line of aperitivos made specifically for the American palate.
atost is crafted with all drinkers in mind. The wine lover, the craft cocktail enthusiast, and even the whiskey on the rocks connoisseur. No matter how you enjoy your evening glass, we can't wait to raise atost to you. Cheers!
OUR PROCESS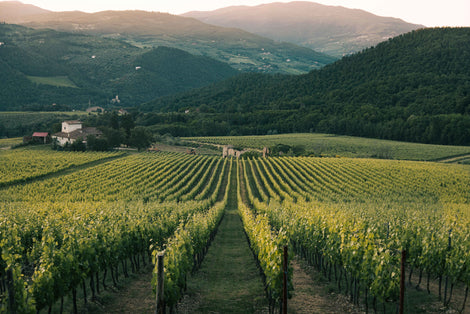 1
Freshly sourced in our backyard
Every ingredient is strategically sourced as close to home as possible. From Sonoma grapes to Colorado honey, we take pride in producing our apertivos using the freshest and tastiest ingredients available.
2
Crafted and bottled in Golden, Colorado
Premium grape spirit is infused with our base wine after extracting a variety of flavors in house to create a one of a kind lineup of wine spirits.